---
Contact Tracing Software Technology
---
Return to Work – Skip the Endless Spreadsheets
---
Crowd Safe's digital contact tracing software platform is a seamless integration of contact tracing, symptom reporting, testing protocols, quarantine & isolation processes and compliance, all-in-one.
Our technology helps Human Resources, Human Capital and People Leaders to stay organized, while capturing and easily accessing all COVID-19 activity data for employees in a secure HIPAA compliant web application. Providing the data needed to guide decisions that best safe guard your most valuable assets, your people.
Stratify risk and optimize policies and practices down to individual work groups, all informed by constantly updated data on symptoms, infection and even antibody prevalence rates.
---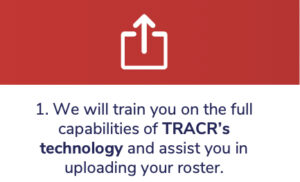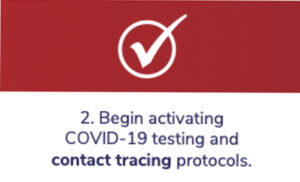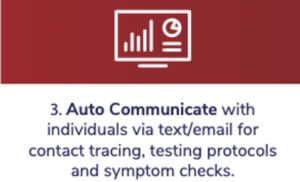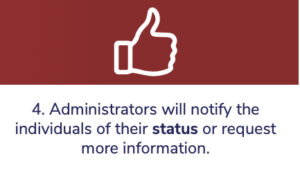 ---
TRACR Contact Tracing Technology Enables Employers to Easily
Upload a complete rosters and recognize individuals with their location information.
Implement COVID-19 testing protocols.
Monitor close contact and activate quarantine and isolation protocols.
Automatically communicate with individuals via text messages and emails for notifications and symptom checks.
Move individuals into established isolation and quarantine time periods.
Automatically release individuals from quarantine and isolation.
Manage testing exemptions based on release from quarantine.
Allow parsing and review of big picture data around COVID-19 in an organization.
---
Contact Tracing Breaks the Chain of COVID-19 Transmission
Quickly Find Cases so They Can Be Isolated to Reduce Spread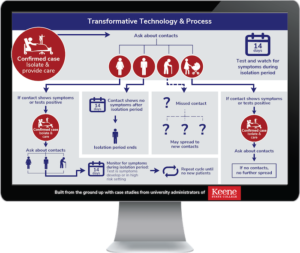 ---
Exceptional Risk Management Without the Administrative Burden
Quickly identify pockets of infection.
Enable targeted and early mitigation actions.
Create optimization for policies and tactics.
Evolving touch-point, based on granular data down to the location level.
TRACR's Contact Tracing and COVID-19 Resulting Platform are fully integrated, providing automation that arms your administrative team to analyze and use the tracked data, in real time.
Eliminate many mundane, repetitive tasks.
A fully integrated contact tracing system.
---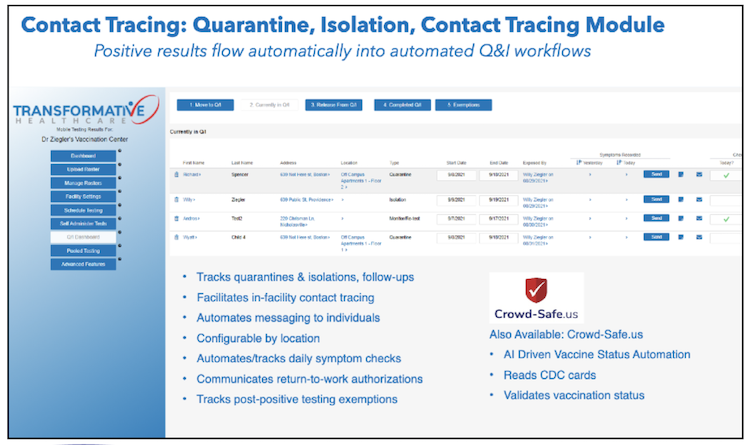 ---